"Reclaiming, recovering, restoring, and renewing Indigenous peoples' rights, which includes Indigenous knowledges and languages, is a revisionist educational project of great magnitude." (Battiste, p. xx)
Displacing cognitive imperialism
"Each generation has passed this knowledge and experience to succeeding generations through its language. The teachings have created the foundation for their knowledge, culture, and heritage — in Indigenous peoples, in particular, in their knowledge as well as of their relationship with natural resources…" (Battiste, p. x)
Stories of learning – Dennis and Brent
"This kind of knowing, while similar to and different from science methods, is a foundation for a knowledge system that recognizes wholeness and connectedness and the benefits to humanity when one is attuned and connected to this awareness… Learning is viewed as a life-long responsibility." (Battiste, p. xx)
Dennis Allen is an Inuvialuk filmmaker. In the first clip below he explores learning from his dad on the land. In the second video, he spends the first few minutes sharing how he is now sharing his knowledge with his own kids.
"Knowledge teaches people how to be responsible for their own lives, develops their sense of relationship to others, and helps them model competent and respectful behaviour." (Battiste, p. xx)
Dennis and my son Brent share the same Inuvialuktun name, but Brent's recent experience with what it means to learn has been very different. In an essay for his English class he wrote the following (shared with his permission):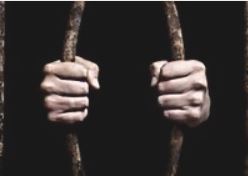 School is like a prison. You have no power and have no say in what happens around you. It is a system that is awfully designed because they force everyone to learn the same stuff even if they have absolutely no interest.

If it were up to me, you'd have people learning what they want to learn. Then you would have someone to help them learn what they want to learn. You would have classrooms where people could talk to each other about the stuff they learned. For example I might be able to go to a class to talk to others about what I'd learned about global warming. Then we would have debates about how fast it is going and if it is a real thing. You could publish papers about what you had learned and then make videos to reach the people who won't read the papers.

My school would allow for a good amount of free time. You'd go there for four days a week from 10am – 3pm. When you arrived, you'd pick the class you wanted to go to that day based on the topic you'd been thinking about and working on in your spare time. Every week, there would be a vote among the students to decide what the classroom topics would be for the next week. There would need to be some limits like on lunch. You could only have one lunch block a day because the purpose of being there would be to learn.
He understands his responsibility to learn and he takes that responsibility seriously. He even  has proposed ways to improve it. He has not yet read Decolonizing Education, but as he has chosen to home school next year, it may end up on his reading list. It may give him some more ideas.
"What this means is that it is not just in First Nations education that transformation will occur, but in the education of Canadians at large." (Battiste, p. xx)